Posted: November 5, 2022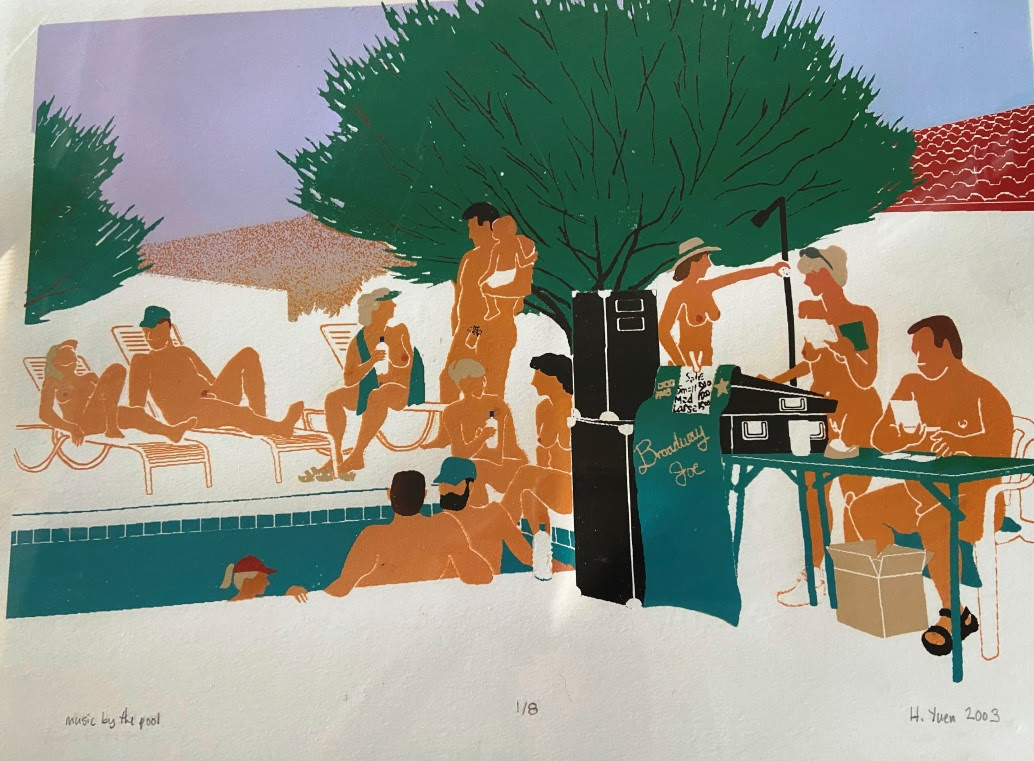 Four Full Moons Artist: Lisa Ewald
The AANR Education Foundation is a charitable partner of the American Association for Nude Recreation. The Foundation provides grants and scholarships to organizations and individuals that support the Foundation's goals and objectives, which are to educate the public about the values and benefits of nude recreation and to ensure an understanding of nudism and its rightful status as a social and recreational practice.
Incorporated in August of 2002, the Education Foundation has completed the past two decades supporting the naturist community through scholarships and grants thanks to the generosity of the AANR community and others.
In 2021, the Board established an annual art raffle to continue supporting the objectives established 20 years ago. Funds raised through the raffle enabled, in part, the award of four scholarships and two youth camp grants.
           The Board is pleased to present the 2022 artwork. Raffle tickets are $5 each or 5 for $20.
Created by your fellow nudists, the artwork will be delivered in time to make a wonderful Christmas Season gift!
100% of the raffle proceeds go to the Education Foundation so please be generous.
           Our thanks to Margie Cantlon, Myra Levine, Al Gilewicz, Bob Roche, and Anna Rappaport for their generous donations. The raffle will be available on November 1, 2022.
The raffle closes on December 4, 2022.
The Raffle is now available for you to find your favorite art and bid!
Click below to view all the great artwork.
https://rafflecreator.com/pages/50447/aanr-education-foundation-art-raffle-2022