Club Spotlight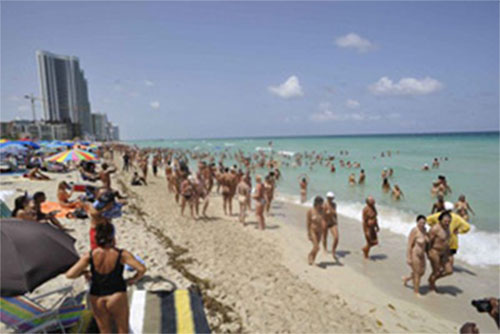 Nestled between the high-traffic Collins Avenue and the Atlantic Ocean on an undeveloped stretch of beach between high-end hotels and condominiums, Haulover attracts thousands of nudists on warm afternoons. ...
AANR Stories &amp Articles
It seems naturism, or naked recreation, was much more appreciated at an earlier time in American history than it is today. Ben Franklin, for instance, enjoyed taking ...
Still unsure about whether to take your family to visit an AANR club? AANR Executive Director Erich Schuttauf talks from one parent to another… With Father's ...
The American Association for Nude Recreation has promoted nudist family values at its nudist resorts and clubs since 1931. Whatever the level of amenities offered, ...
Welcoming. What does that mean? The dictionary meaning is "to greet the arrival of (a person, guests, etc.) with pleasure or kindly courtesy." But what does ...