It's About Time the Naturist Community
Had its Own Social Network!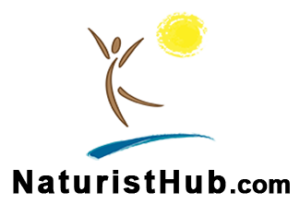 "The Official Social Network of AANR"
Naturist Hub is an invite-only online community for all people who enjoy wholesome nude recreation with #NoPorn & #NoHate allowed and is 100% Free to Join!
Why Naturist Hub?
It's no secret that the big public networks do not want Naturists on their networks. However, we think Nude Recreation is non-sexual, wholesome and healthy and deserves its own social network without the porn, swingers and creeps found other so-called "naturist communities" not aligned with AANR values.
About Naturist Hub
Naturist Hub is an invite-only social community dedicated to wholesome Naturism with a strong #NoPorn and #NoHate policy. It is a global community and you will find members from the North America, Europe, Latin America, South Africa, Southeast Asia and South America among others.

Naturist Hub invites all who enjoy the freedom of being nude amongst other humans, who come in all sizes, shapes, and shades of color, sexual orientation, religions, gender and races to join Naturist Hub (Free!).
Why Invite Only?
We have found that being invite-only has helped develop a Genuine Naturist Culture that members so appreciate. It helps keep swingers and creeps out.
AANR Invites
Naturist Hub is a global community and is NOT exclusively for AANR members only. However, you will find that each Naturist Hub user-profile displays who invited them. We encourage AANR Members to fill out the form below to request an email Invite generated by AANR to Naturist Hub so your user-profile will be appended that you were invited by AANR!
Non-AANR Member
Invites

to Naturist Hub

Nudists who are NOT AANR Members can request an invite directly from: www.NaturistHub.com.

AANR Members: Request Your Naturist Hub Invite Today!
As an AANR member, we encourage you to fill out the form below to receive your invite to join Naturist Hub.
Note: Naturist Hub Invites are generated by AANR Headquarters: Mon-Fri, 9am-5pm Eastern Time
AANR Members: