Promotional Business Listing:
Adam & Eve Residence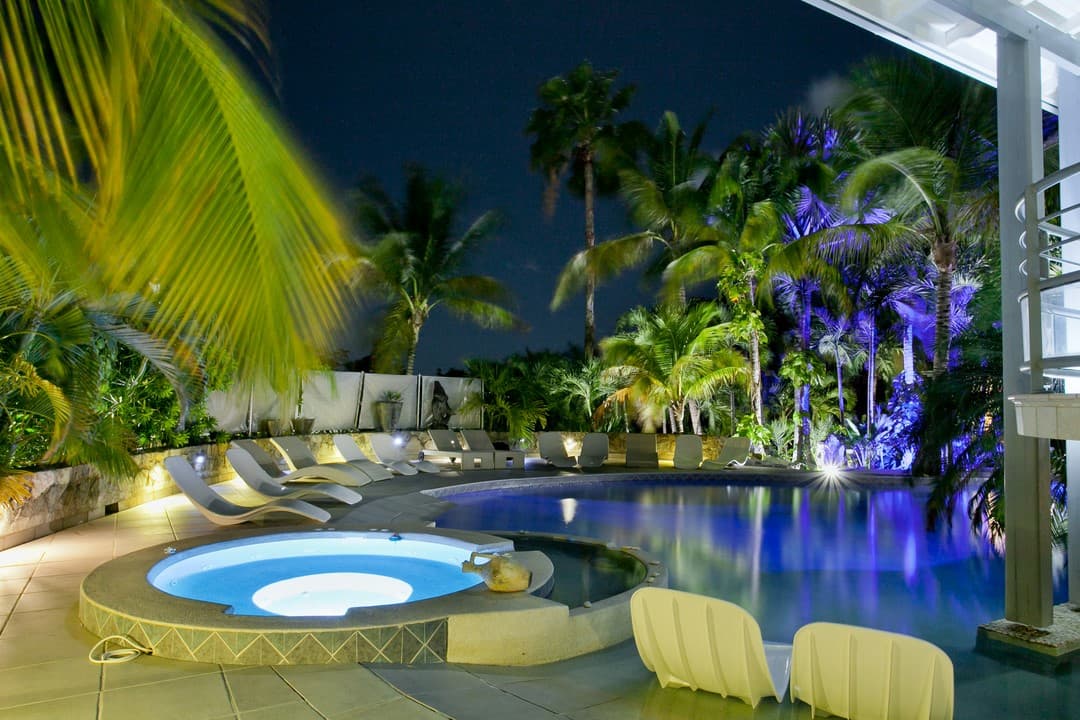 Adam & Eve Residence
Orient Bay Park rue du Cabestan Saint-Martin
Antilles, 97150, Caribbean-French West Indies (FWI)
Saint-Martin: a naturist destination par excellence
With its tropical climate that ensures an average air temperature of 27 ° C all year round and water between 25 and 28 ° C, Saint-Martin / Sint-Marteen SXM is The perfect destination to enjoy the sun's rays. sun in all nudity .
At a time when the temperatures make the most experienced naturists get dressed in Europe (France, Belgium, Germany, Switzerland, the Netherlands …) or North America (United States, Canada), Saint-Martin is one of the few Caribbean Islands (with Jamaica) where you can spend part of the winter in the tropics in Adam and Eve clothes safely and legally .
Nevertheless, even if several beaches are known to naturists and other "nudists" around the world, only the naturist beach of Orient Bay benefits from a prefectural decree authorizing naturism . This beach is located less than 1500 m from the Adam & Eve residence (less than 5 minutes by car), at the southern tip of Orient Bay on the outskirts of the former Club Orient (destroyed by Hurricane Irma in 2017).
The only official naturist beach on the island, this paradisiacal beach is world famous for the possibility of swimming naked but also and above all for its beauty.
Despite the still visible scars of the famous Club Orient devastated by the passage of Hurricane Irma, the naturist beach of Orient Bay remains the first choice of many visitors to Saint-Martin looking for a full tan. Imagine, 350 m of white sand, crystal clear water in front of a coral reef and the green cay islet protected by the Saint-Martin National Nature Reserve.
Over 200 m you can rent deckchairs and parasols from Cédrick and his team and over the remaining 150 m (around the old Papagayo), you can enjoy the natural beach . It is from here that we find our landing stage for our naturist cruises aboard our Catamaran " The Good Life ".