Promotional Business Listing:
Dragonfly Naturist Village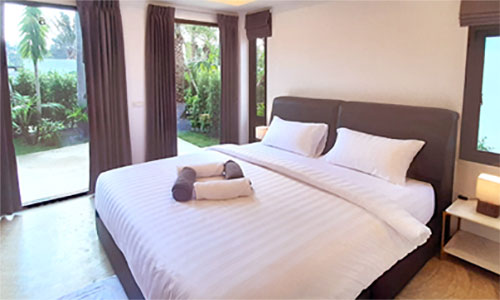 Dragonfly Naturist Village
222/2 Moo 4, Nong Pla Lai. Banglamuang, Chonburi
Chonburi, Thailand, 20150, Thailand
A Total Naturist Resort in Thailand
The village has a large 8 x 20 m swimming pool which is great for swimming, also surrounded by palm trees ideal for full-body sunbathing. Within the resort, there are facilities such as a pool table, exercise equipment, or perhaps you just want to lie by the pool and soak up the sun and read a book.
Imagine being in a jungle oasis as nature intended
Dragonfly is a unique place where you can shed your stress and worries and truly relax. We are an affordable, quality Village that caters to Naturists both within Thailand and visitors from foreign countries. We love naturist guests that come for their first time when just after a few minutes they relax and are comfortable with their bodies.
We are located in a quiet country setting only 10 km from Pattaya. You find our location on the map page or we can arrange to pick you up at Terminal 21. We are a totally naturist resort, not a clothing-optional place. It is expected that you will be nude as we all are. Of course for first-timers you may wear a sarong or towel, but not street clothes. Our staff understands naturism, but when they are working they will be clothed. Still, you'll find a kind of caring and hospitality unsurpassed elsewhere.