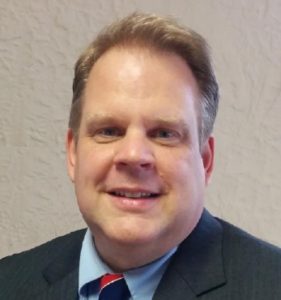 KISSIMMEE, Fla. (March 4, 2019) – The American Association for Nude
Recreation is pleased to announce that Erich Schuttauf, JD has accepted the
position of Executive Director.
Having served in many capacities for the organization founded in 1931, Schuttauf
has walked the halls of the Tallahassee legislature and halls of Congress
promoting the positive economic impact of nude recreation on the U.S. tourism
economy, during his tenure he has also visited many state law makers
advocating on behalf of nudist rights in advance of legislative sessions on bills,
and worked with federal agencies such as National Park Service, the U.S. Forest
Service and Bureau of Land Management in support of nudity on appropriate
public lands.
A member of AANR since 1991 (when AANR was still known as the American
Sunbathing Association/ASA), he is also a longtime spokesperson on wholesome
family-style nude recreation, having appeared on Hardball with Chris Matthews,
O'Reilly Factor, CNBC, ABC's Good Morning America and been interviewed by
such notable publications as the New York Times, Orlando Sentinel, Details
Magazine, among many others.
"I see my role as AANR's Executive Director as one to lead our members as the
voice of advocacy on behalf of individuals and families to enjoy outdoor pursuits
in the way God made them, whether it be at member Clubs or their own
backyard. I'm eager to build on decades of AANR's core values of wholesome
nude recreation where appropriate," notes Schuttauf. "I'm also committed to
growing the diversity of our membership. Our largest growing demographic is
African-American. The demographic most loyal: Latin. Those most willing to
experience nude recreation: Millennials. I want all – regardless of age or
ethnicity — to feel welcome as AANR members and members of our affiliated
clubs, resorts and campgrounds."
Schuttauf is a graduate of Purdue University, IN and earned his law degree from
Duke University, NC. He and his wife of 30 years have raised four children, all of
whom enjoy clothes-free recreation as well as successful careers in healthcare,
tourism and the U.S. Army. Active in his community of Kissimmee at his
Lutheran church, Schuttauf is also a member of the Florida Bar, Orange and
Osceola County Bars, and donates his time and expertise to the Juvenile
Guardian Ad Litem and the Osceola County Council on Aging.