Posted: May 11, 2022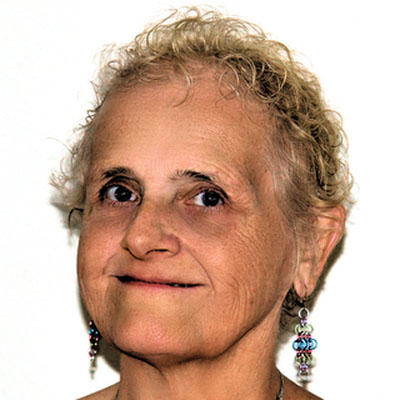 Why Am I A Nudist?
What is your elevator speech about nudism?" This topic was selected for a recent AANR Online Meet and Greet and it reminded me of my answer to the question, "Why am I a nudist?"
I am a nudist because I want friends that are open and willing to share who they really are. While you don't need to be a nudist to be candid, being willing to share what you really look like means you are more likely to share who you really are. The nudist community gives me a larger group of people to find friends in.
Other nudists have different elevator speeches. They might be about feeling the wind on their bodies or the comfort of sports in the nude or improving their body acceptance. There are as many elevator speeches as there are nudists
But for me, it's the people that I meet.
The AANR Online Meet and Greets are a prime example of meeting other nudists. This project was started in early January as one of the ways to add value for our members. We were hoping that maybe 20 people might be interested. By the third meeting, over 350 people had shown interest. Nudists are hungry for community. We want to meet one another and get to know each other. We had planned that the meetings would last for about an hour. We were wrong. People stayed talking for one and a half to two hours. If we didn't have other commitments, they could have lasted longer. My prediction that nudists are willing to share their honest selves proved true, and the discussions are not superficial.
Would it be better to be able to meet each other in person? Of course. But would that be possible? Of course not. These online meetings are a solution that allow connections between people who cannot travel or are not near other nudists. For others, it is yet another way to meet fellow nudists.
To find out how to participate in AANR Online Meet and Greets, send an email to sigs@aanr.com.
I have made my closest friends through the nudist community. These are folks that I would never have met in other ways. I am a techie. These friends are not. It is not our common interests or our common professions that connect us. It is our common beliefs and our care for one another that keep us close. We would never have discovered each other unless we had met and talked because we are nudists. These are friends who have supported me through my darkest days.
Over the last two years, travel has been curtailed. Happily, for those of us that are able, we can now visit nudist venues near and far. But for those of us who cannot, or for those who have friends that don't live close by, we have found ways to connect using technology. So rather than bemoaning how technology keeps people separated, I suggest we look at how technology can be used to bring us together. In addition to our online ZOOM® meetings, we now have a social media network dedicated to social nudism called www.naturisthub.com. It is a safe place to chat with other nudists. It is by invitation only. As an AANR member, you can ask for an invitation at www.aanr.com/naturist-hub-social-network.
I am so grateful for my AANR friends across the continent. I look forward to seeing them in my travels both via ZOOM® and when we meet in person. I recommend that you visit with old friends and make new friends in the nudist community in all the ways that you can.