Posted: January 10, 2022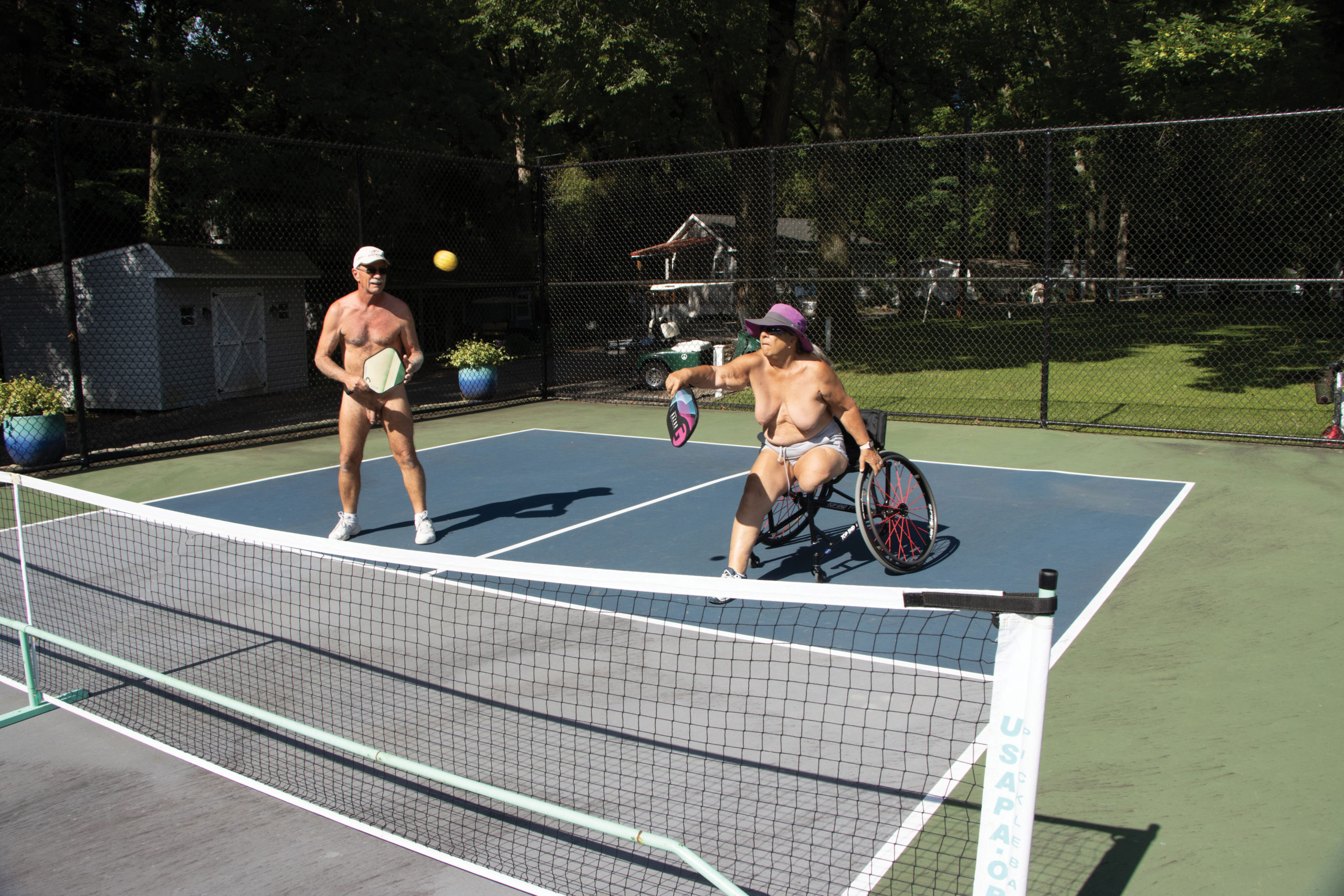 Welcoming. What does that mean? The dictionary meaning is "to greet the arrival of (a person, guests, etc.) with pleasure or kindly courtesy." But what does that mean to us, as nudists? For clubs, it is important if one wants new members or returning day guests. I feel welcomed when my reservation or communications are handled in a friendly, efficient, and timely way and when I am greeted with a smile. I want to know what facilities are available and where they are. I do want to know what the rules are. If I have physical limitations, I want to be able to navigate the club without problems. If some of the club's amenities are out of order, I want to know before I travel to the club that they will not be available. I want to know what food is available. If food is not available, I would like to know where I can get food. For example, how close are the nearest restaurants and groceries? If I have some small special needs and it is not onerous, I would appreciate some flexibility. As a member, I want the rules to be well documented and for all members to be treated similarly. I hope that there are no cliques and that I am not ignored or ostracized by groups of people in the club. I want my contributions to the club to be recognized and appreciated.
Members are the most important ingredient to making a club welcoming. No matter how friendly the front desk is, if members are not welcoming, I will not feel welcomed. So as a member, what can I do to help guests feel welcome at my club or local beach? First of all, I can greet them. If they act like they want to be left alone, then I can leave them alone. Otherwise, I can introduce them to other members. I can engage them in games we are playing and conversations we are having. Even if they didn't bring a dish to share, I can invite them to the community potluck; there is always food to spare. If they make a mistake and break a rule, I can be kind when I help them learn the rules. I can be gentle and friendly. Every religion has some form of the golden rule. I should apply it whenever I meet a new nudist.
–Karen Lahey
The more new people are welcomed at clubs, the more opportunities clubs have to grow. The more restrictive clubs are, the fewer growth opportunities there will be. There are ample studies that indicate that the more inclusive a business is and the more guests feel welcomed, the more financially successful it will be. No matter who is included, it is important to welcome all guests and members. AANR and nudism need new people. The pandemic could have been worse, and we did lose members. However, we are seeing a resurgence of members. Perhaps new people learned to enjoy working at home without clothes. Perhaps they are looking for new vacations near home without significant travel. Perhaps they want to check items off of a bucket list. Let's do all we can to welcome these new nudists and keep them coming back.