Posted: March 16, 2022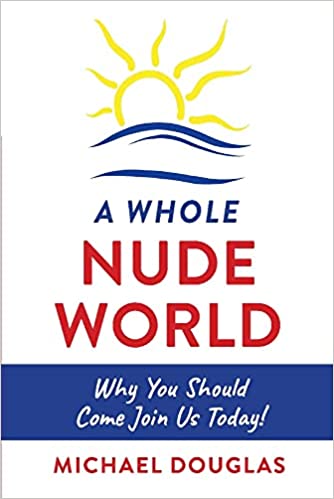 My journey into naturism was an unconventional one. I can go back through my journal and give the exact day when I first visited the AANR website all those many years ago. My first memory of skinnydipping at home left me feeling disappointed because I could not explain why when questioned, even though I had done plenty of research and had enjoyed the experience of skinnydipping. Many years passed, and I wanted free time here and there. Still, the life-changing experience came when I visited California in 2019, and I decided to visit a naturist resort. After multiple days of experiencing being nude at Glen Eden, I couldn't wait to share my naturism with others. Any sense of fear or judgment I had before my visit was gone. Once I returned home, I drafted a short fictionalization of my visit to my first naturist resort.
As I told a few friends about my naturist experience, I was surprised by the minor negative feedback, but they gave me a few questions about why I was doing this, so I researched and issued citations for benefits. I started to write this book after my first social naturist experience, and I wanted to tell my best friend about it. Still, I knew that she would have a lot of questions about it, so to prepare myself for those questions, I was going to write a short letter that I intended to mail, but I realized that many more people would benefit from this information, so it turned into this book. While writing, a naturist came to me with questions, and I added a section of the book to address his concerns.  I show the tenets, terminology, backstory, advantages, criticisms, standards, action steps, and convergences that naturism has are similar to other groups; that means that naturism is not uniquely weird, which is one criticism that naturists get tagged with a lot.
This book has something for everyone: it references Scriptures and explains the frequent verses Christians use to claim our practices are unbiblical. For non-naturists, this book provides a roadmap for getting involved with us today and references podcasts, books and websites. It stresses naturism as just an ordinary topic with life-changing benefits for naturists, so you can easily explain naturism to others who haven't tried it yet. Appropriately framed, naturism can be presented to anyone. You can pick up your copy of A Whole Nude World at online retailers including Amazon.
Michael Douglas