Posted: November 16, 2022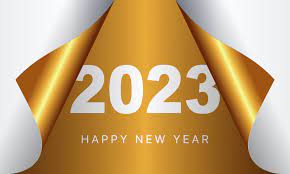 December is when I usually write about the things we are thankful for and reminisce over the accomplishments of the past year. This year the challenges to just maintaining the Status Quo have weighed heavily on me.
Personally, we experienced a fire at our home to end 2021 and have spent most of 2022 trying to get the repairs done so we could return to a sense of normalcy for this Holiday Season. We are still going through that process as I am writing this column, so this column will focus more on hope for 2023 rather than what we did in 2022.
For GAT, 2022 also brought challenges to the efforts to expand nude use. The loss of comfort in being able to count on past accomplishments as fait accompli following the Supreme Court's ruling in Dobbs challenged what nudists considered a right within the Due Process Clause. Nudists now must look at what can be done to codify the freedoms enjoyed based on common use, and hope the year ahead doesn't further erode the stare decisis doctrine.
AANR is starting 2023 using a new Bill Tracking system so December will be the month when the GAT team learns the new system and experiments with how the added features of the new system can be used to find bills that may affect nudists and track them better. So much like a new gift for the holiday, the GAT team will be playing with the features and learning how to best help all nudists stay ahead of any new challenges presented by legislators.
I'm optimistic the GAT team can forge new relationships with agencies during the year ahead that will help set new rules for land use. Especially in some of the areas where GAT has been working hard through these COVID years to make our point known. I am hopeful GAT can get some rule changes in Florida to make our efforts and those of the Florida region successful in making this an even more nude friendly destination for years to come.
Wishing everyone a safe and pleasant holiday season.