Posted: February 8, 2023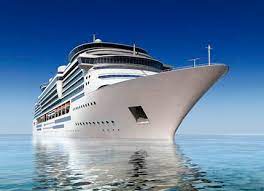 Nudists are born to travel. Many of us start out by going from club to club or resort to resort, and then a fair number find their "home club" and settle down to stay. But even then, we will still make the occasional journey to a new place or a repeat visit to a favorite.
Travel for nudist destinations can take many forms. For some it will be a road trip, packing up the necessities (mainly towels) and hitting the open road to visit a resort. You might even make it a journey of several days and stop at nudist resorts across multiple states. At many nudist resorts you will see camping sites with everything from a basic tent to three-room tents and another canopy to cover the cooking area and everything in between. If you are not one for roughing it in the wild, fear not! Nudists and RV's can be found at almost any resort because why bring just a bit of your home when you can bring nearly the whole darn thing! Perhaps this explains why you will find a number of nudist resorts advertising in RV magazines. Some folks may not care for driving the "endless black ribbon", as the song goes, and they would prefer to get to their destination as quickly as possible.
Enter, the fliers! (Cue "Ride of the Valkyries" music) These folks are not, as far as I know, hopping on a private jet to fly 30 miles to their club of choice, but do want to save themselves several days of driving by flying across country east and west or north and south to try out a new club. Don't forget international travel as well. There are worldwide AANR affiliated clubs and beaches to visit just waiting for you!
For those that hate to travel alone, you could have no better choice than the Bare Necessities "Big Nude Boat". You and 2,000 of your new friends can cruise the waters on a giant cruise ship just for us naked people! Here you have the ease of mind of not having to lift a finger, as meals and excursions and all manner of fun are just a credit card away! Seriously though, there really is a lot of fun to be had and friendships to be made and memories to cherish on these cruises.
Whichever way you want to get to your next nudist destination, keep in mind you have many ways to get there and lots of fun to enjoy. Be sure to check out the AANR club locator online at https://www.aanr.com/club-locator/.
So, enjoy the journey as much as the destination and keep nudist travel going on and on and on!
Mitch London
AANR President