Posted: November 15, 2023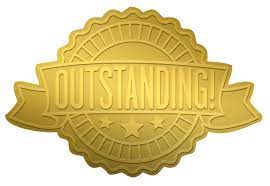 We've made it through another year, and it is time to reflect on what a year it's been. To thank those who have done so much to protect our nudists' rights and stop the onslaught of attacks on those hard-fought rights to be free to be nude.
Coal in the stockings of many legislators is warranted this year, but I'd like to focus more on the effort of the many team members here who have done so much for you and nudists in general. First, we must thank our AANR office for funding the bill tracking service that helped us identify those attacks on our right to be nude. Second is Bob Morton, who was awarded the Government Affairs Memorial Award for his outstanding efforts to review and share his insights to the affected states and members who will be impacted by bad legislation. Kudos to the Regional Chairs in general for their efforts within each region to alert us and their members to those bills.
To John Hunter for his ongoing efforts at the Federal level and the Eastern Region to educate us on the true meaning of language introduced in bills within Federal and State legislation. John's questions of others show a desire to understand others' points of view as well as impart his to others.
Jonathan Duffield in Florida weathered many storm clouds that affected the region and have potential impact beyond his area of concern. His assistance in advising other chairs on what has worked for Florida provides insights for others to use.
Fred Roessler for his help in promoting and continuing youth camps and making sure another generation of nudists are protected and feel safe to have fun in the buff as they grow to adulthood. Fred can also be counted on to provide insights on his region's concerns.
AANR-Northwest now has Steve Nolen, who with Dave Smith and Mike Parker, and a management team that is strong in its support for Government Affairs and nudists rights, are strong members of the monthly GAT Chat.
AANR-West's Steven Schubert has taken over now and is proving to be a sharp eye when it comes to pending legislation. I look forward to his work in the years ahead.
AANR-Southwest contributors Gary Spangler, President Mitch London, and Chair Bob Morton have been strong advocates for the team.
Finally, I'd like to thank everyone who has been so supportive of my efforts over the last 12 years. My wife Debra, my AANR-West team including Presidents Cyndi Tendick and Gary Mussell, as well as Debra Sue Stevens, the members of the River Dippers (a TNS club) with AANR members Robin and Janis Murphy and Susan Conforti, and Suzanne Schell, who have shared AANR booth duties with me at the California State Parks and Recreation Show over the years to educate California and other civil service employees attending the show about what good stewards of public lands nudists can be when trusted to help them protect our public lands.
I look forward to 2024 and wish all of us a safe and prosperous year.
Tim Mullins
Tim Mullins is the AANR Government Affairs Chair and AANR Vice President.