Posted: September 21, 2021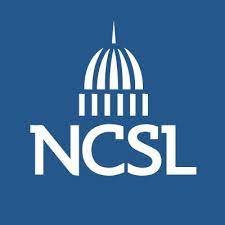 The American Association for Nude Recreation Will Participate in the Annual
National Conference of State Legislatures in Tampa Nov. 3-5, 2021
KISSIMMEE, Fla.  (September 2021) — Curious about life as a nudist and the positive economic impact of nude recreation in Florida?  Want to learn about taking a Nakation℠ vacation and the stress reducing benefits of living as nature intended?  Members of the American Association for Nude Recreation (www.aanr.com) – which celebrates its 90th anniversary in 2021 — will be on hand to share insights at booth #529 during the National Conference of State Legislatures' (NCSL) Legislative Summit Nov. 3-5, 2021 at the Tampa Convention Center.
AANR President, Kathy Watzel asserts, "AANR members encourage experiencing Nakations as healthy, eco-friendly, transformational travel experiences that demonstrate how life can be enhanced by the naturalness of social nudity. A Nakation vacation at AANR-affiliated resorts — which stringently adhere to clinical Covid precautions — helps you to break free from the feelings of social isolation the virus has imposed. From exercise to relaxation, a person's physical, spiritual, and mental well-being is enriched through nude recreation and slumber."
Mr. Erich Schuttauf, who serves as AANR's General Counsel, will also be staffing the booth at NCSL this year, and who stated, "When legislators stop by the AANR booth they learn how affiliated clubs contribute to local economies, promote tourism, and create jobs.  They also learn of the interest among Millennials and diverse ethnic populations for skinny dipping, nude camping, hiking and more."
As 2021 marks 90 years the Kissimmee-based American Association for Nude Recreation (AANR.com) has been the preeminent authority and voice in North America, following are a couple of quick facts on its importance to Florida's tourism economy:
According to a St. Leo University 2017 study, nude recreation in Florida alone accounts for: 5,100 total nudist resort rooms, 22 million room nights sold, 2.2 million annual nudist visitors, $4.3 billion nudist direct expenditure, $7.4 billion annual total economic impact
Florida is one of the world's top nudist destinations with 14 resorts/RV parks and 12 social clubs
There are four officially designated nudist beaches in Florida
The benefits of nude recreation are based on acceptance of self and respecting the individuality and freedom of others. Experience life clothes free and you liberate your mind and body. You rediscover the joy you knew as a child… the free spirit deep inside you.
Stop by booth #529 to chat with an AANR representative in November.