Posted: February 22, 2021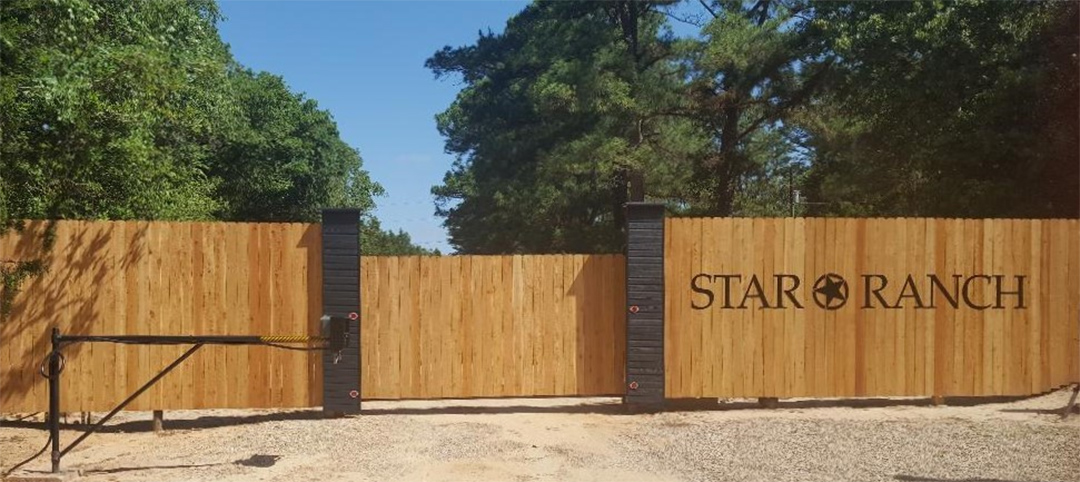 Star Ranch to Host the 2021 AANR Convention
We Need More Places to Go Nude
Each year the American Association for Nude Recreation (http://www.AANR.com) invites its members and their families to participate in its annual convention.  The gathering always includes a wide range of events, meetings, and seminars that embrace the joy of living and experiencing nature in the most natural way possible. Attendees belong to the association's affiliated clubs, resorts, and campgrounds throughout the U.S., Canada, Mexico and internationally, and come from all walks of life with diverse backgrounds, ages, ethnicity and economic status.
This year, at Star Ranch in McDade from August 9-14, 2021, the international convention celebrates the 90th Anniversary of AANR as the preeminent authority and voice in North America, staunchly protecting the freedoms and rights of those who participate in wholesome nude recreation, often referred to as a Nakation℠ vacation.
Located at 166 Eely Road, McDade, TX, there's lots of outdoor and inside fun to be had at Star Ranch during the convention and throughout the year.  Guests enjoy indoor and outdoor pools with waterfalls and spa, hiking trails, petanque, shuffleboard, pickleball, volleyball, darts, a clubhouse with fireplace and big screen TVs, plus dining at Margie's Nekkid Café and The Naked Parrot.  Accommodations include RV and camping sites, cabin rentals, and guestrooms. For more info please visit http://www.starranch.net.
During the past eight decades, AANR has weathered many storms. Recessions. Societal unrest. Reactionary assaults. Media coverage good and bad, and a Worldwide pandemic.  Yet AANR members are resilient and committed, and AANR has become a stronger organization as a result. Members and club owners are active contributors within their local communities; conscientious stewards of their environment; and most importantly, accepting of their neighbors based upon who they are on the inside, not the exterior package reflected in attire. AANR clubs are committed to fostering wholesome, nurturing environments that promote body acceptance and respect for all persons.
Additionally, AANR encourages Nakation℠ vacations as healthy, eco-friendly, transformational travel experiences, while AANR's membership demonstrates conclusively that life is enhanced by the naturalness of social nudity. From exercise to relaxation, a person's physical, spiritual, and mental well-being is enriched through nude recreation and slumber. AANR supports over 180 chartered clubs, resorts, and campgrounds (and is growing), and serves more than 30,000 members and 52 million skinny dipping enthusiasts throughout the U.S., Canada, and internationally. For more information about AANR visit www.aanr.com or call 1-800-TRY-NUDE (879-6833).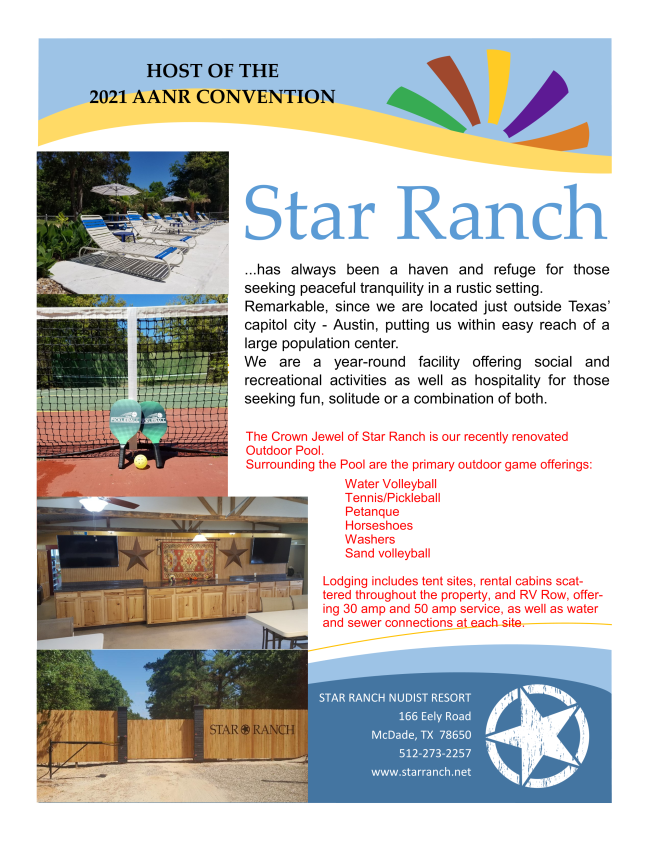 AANR is also affiliated with seven regions across North America. To find out more about each region and the clubs located in each, visit the AANR Regions page.