Posted: August 15, 2022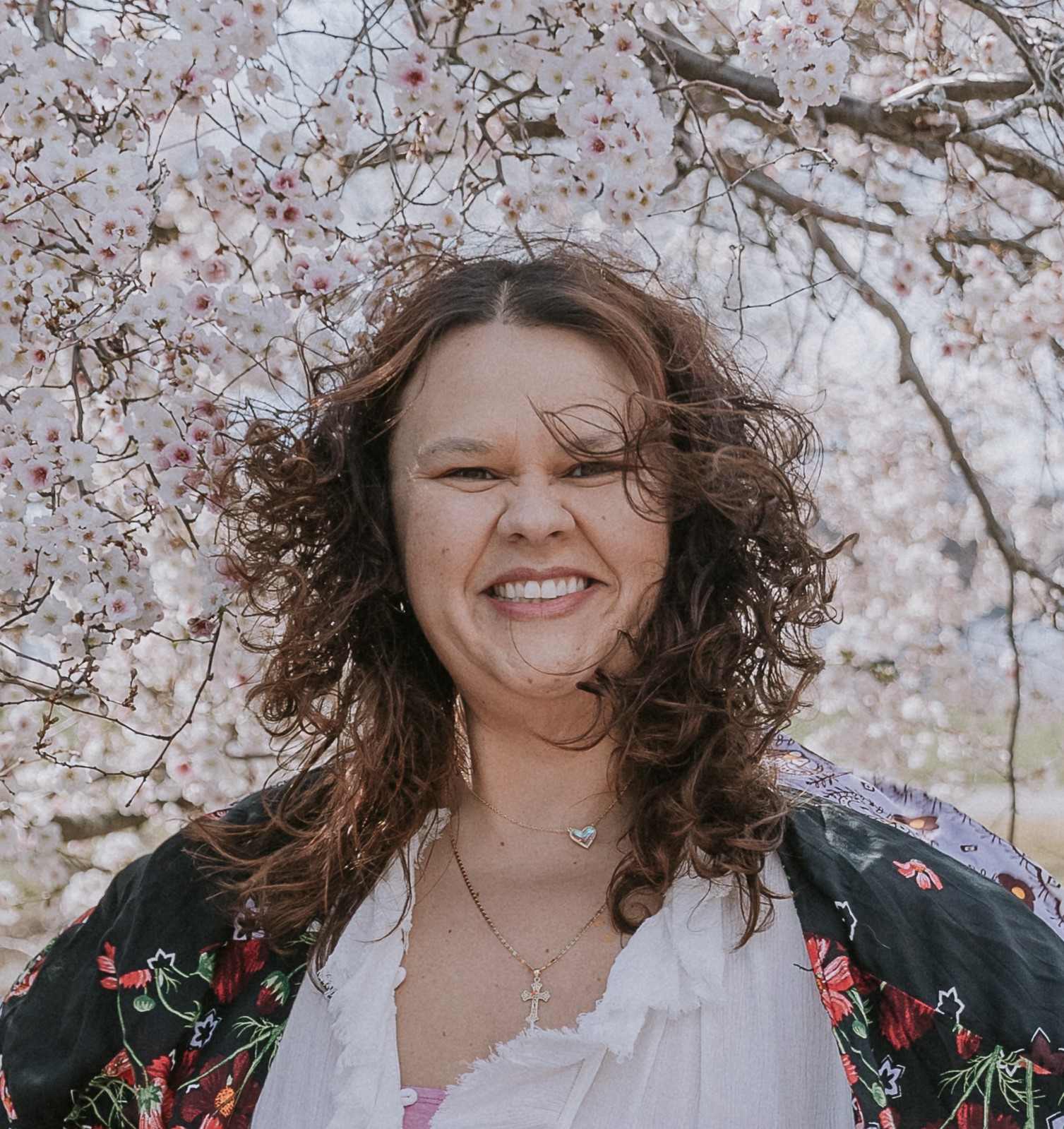 Sherida Hibbard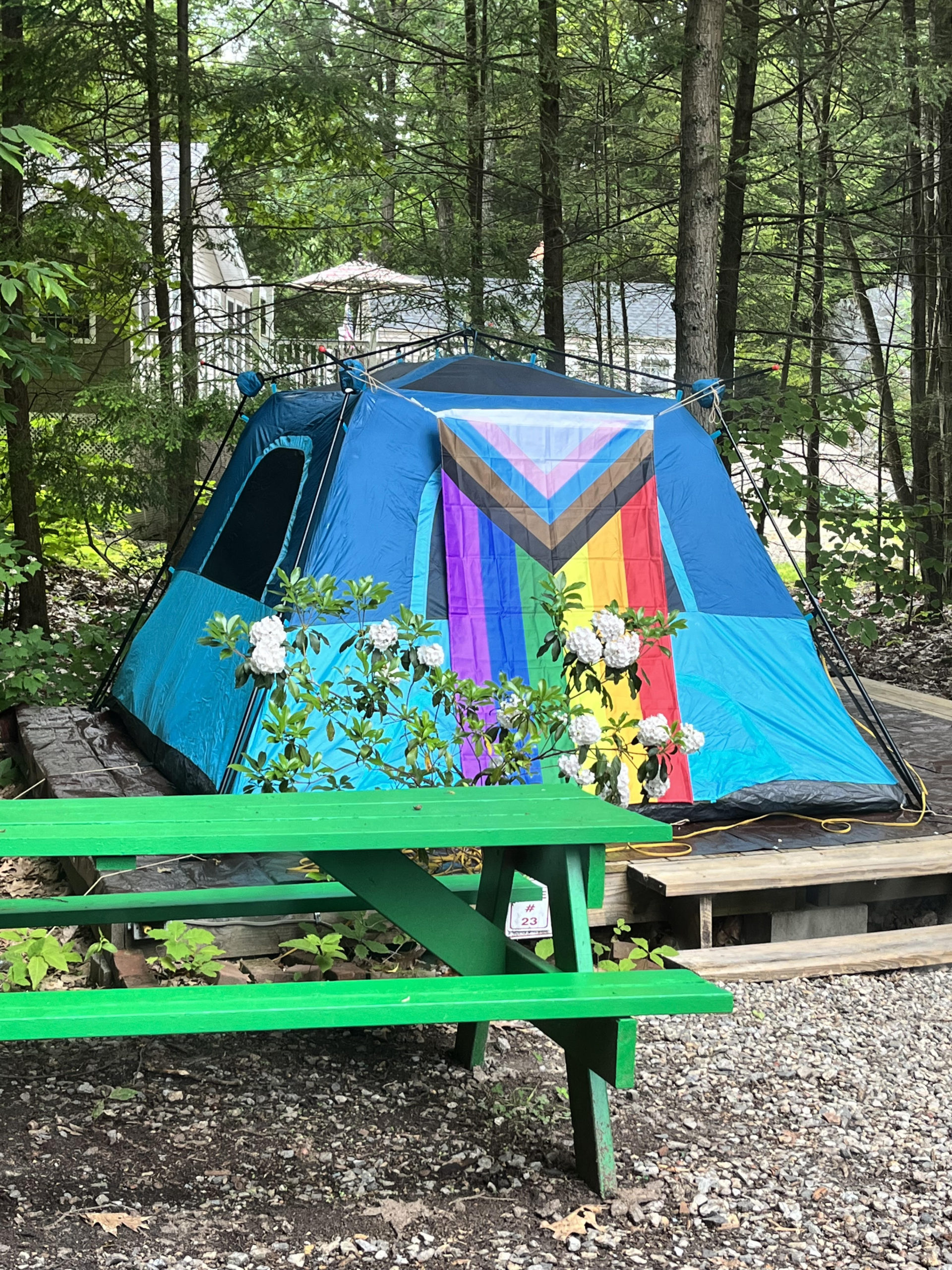 Home
When Being Naked Feels Like Home
Our First Nudist/Naturist Guest Author
On a recent summer Saturday afternoon, I sat in a corner of the shaded patio area around the pool observing those around me.   Plastic chairs were clustered around a central table as a group of people varying in age from thirties to seventies discussed travel and food options in a neighboring town.  An arrangement of balloons shifted in the light breeze as a soundtrack of laughter and splashing came from the pool during a much-anticipated water volleyball game.  The balloons celebrated the 70th birthday of a beautiful woman whom I had only really gotten to know a few months ago, but merited a second trip to the club in the same weekend.   This motley group gathered around her to celebrate the occasion and to show how much she means to us.  While this was a special occasion, the feeling of family, welcome, and home is not limited to these celebrations or to a single person within the group.   In an area that does not always encourage exceptional friendliness, the people I meet through Solair break the mold.
Each weekend my partner and I load up our car and drive around an hour to our home club.   After a busy week of juggling roles and responsibilities in the professional world, the entry gate to Solair provides a physical indicator of the freedom that I feel in my soul upon crossing that barrier.  While I never know exactly who may be lounging around the pool or tanning on the beach, inevitably there will be someone there whose name I know and who knows me as well.   These people who were complete strangers previously are now part of the fabric of my daily life.  I find myself thinking about them when I see a funny image online or come across a favored liquor at the store.  Sitting in church I often remember something that a fellow member shared with me the week before or remember to send up a prayer for someone who wasn't around the day before.   I always think of the knitters at Solair when I'm at the craft store and see a bargain on yarn..   I find myself noticing things that I would not have previously seen, all because of the new perspectives and interests shared by my naturist family.   It is in these little things that I see just how important the naturist community really is in my life.
For an adopted child who struggled with abandonment issues, having this place that feels like home is critical to my emotional and mental well-being during this post-COVIDish period.  (I say post-COVIDish because even though life has started to go back to a more consistent level of normalcy, the threat is still present and has shown to be associated with higher levels of general anxiety.)  Research shows that those who have a strong social support system fare better when faced with loneliness, episodic depression, and even suicidal ideation.  This proved equally true during the COVID pandemic.[i]  While there were increased anxiety and mental health symptoms in most communities, those who had strong social support systems experienced a greater level of mental wellness than those who did not feel they had sufficient support.[ii]  This is particularly true for younger to middle aged adults who experienced the imposed social isolation differently than older adults who may have had more limited social opportunities pre-COVID.   For all age groups, adequate social support improved overall mood and well-being, despite what was happening in the world at the time.   Li's study concluded that finding channels for social support "is an effective way for individuals to improve their psychological resilience against mental health risks brought on by the pandemic."[iii] For those of us who have dealt with mental health challenges in the past, knowing that there is a group of people from all walks of life who can be a chosen family is comforting and reassuring in a way that little else has been in the last few years.
Beyond the mental health component, finding a community of people who accept me the way I am and help me to be a better person just by existing is something that is hard to find.   I recently invited a friend from the south to join me at Solair one weekend just to see what it was like.  I know that she would be welcomed into the community with open arms and the sense of belonging and acceptance could begin to heal some of the harms she has experienced in recent years.  While she isn't quite ready to take that step, I know that we can continue to build this kind of safety net to capture those who are hurting or tired or just longing to belong somewhere.  The naturist community may not have been intended to be this affirming, welcoming place where world-weary people can find rest but for me, and others I meet each weekend, it is absolutely serving that purposes.
As I reflect on this community of loved ones that I get to be part of, I realize that one of the beautiful things about the naturist community is that we leave many of our judgments and pretenses at the gate with our clothing.  On any given weekend I sit alongside doctors, nurses, teachers, CEOs, first responders, essential workers, and any other variety of people from widely diverse backgrounds and experiences.   We may be drawn together by our previous faith experiences, the last book we read, or even the perfect cocktail recipe—but the fact of the matter is that we've been drawn to this place to experience a life that is richer and more fulfilling because these random strangers are in it.
[i]   Aknin, Lara B., et al. "Mental health during the first year of the COVID-19 pandemic: A review and recommendations for moving forward." Perspectives on Psychological Science 17.4 (2022): 915-936.
[ii][ii] Li, F., Luo, S., Mu, W. et al. Effects of sources of social support and resilience on the mental health of different age groups during the COVID-19 pandemic. BMC Psychiatry 21, 16 (2021). https://doi.org/10.1186/s12888-020-03012-1
[iii] Li, F., Luo, S., Mu, W. et al. Effects of sources of social support and resilience on the mental health of different age groups during the COVID-19 pandemic. BMC Psychiatry 21, 16 (2021). https://doi.org/10.1186/s12888-020-03012-1