For Immediate Release
"IN THE BUFF" CRUISES PROVIDE MORE NUDE VACATION (NAKATION℠) OPTIONS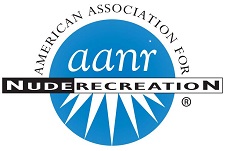 (Kissimmee, Florida - March 9, 2023)
KISSIMMEE, Fla. – Nude cruising is definitely a "wave" of the future in adults-only-cruising.  In 1991, when Nancy Tiemann first approached cruise lines to charter nude cruises, her inquiries were met with disinterest, skepticism, disbelief and frequently an old-fashioned chuckle.  Today, operating as Bare Necessities Tour and Travel, their clothing-optional cruises through the Caribbean, Mediterranean, South Pacific, Australia and Greek Isles have become increasingly popular, and are part of what has made nude travel a $533 million global industry.
"We've talked to and worked with many of the larger cruise lines: Costa, Dolphin, Carnival, Holland America's Windstar and Majesty," says Nancy, who runs Bare Necessities with her ex-husband Tom.  "When a company like ours can deliver a full ship, that's a bonus for any cruise line."  Clothes-free and clothing-optional cruises are a popular and growing vacation choice, according to the American Association for Nude Recreation (AANR.com), North America's oldest and largest organization dedicated to promoting, enhancing and protecting the freedom to enjoy nude recreation and nude living, in appropriate settings.
According to a survey aboard a recent Bare Necessities cruise, 30 percent of nude cruisers are first timers.  This figure has remained constant since the first cruise in 1991.  Traditionally popular throughout Europe, nude vacationing is now on the rise in the United States and Canada, and is recognized as an important niche market in the travel industry.
It was over 20 years ago when the Tiemann's chartered their first full-ship charter on a 32-passenger dive boat in the Bahamas.  The following February (1992) they sailed on a sold out, 600-passenger cruise ship from Port Everglades to the Caribbean.  By 1994 they were sailing two ships per year – a 900-passenger Caribbean cruise in the winter and 200-passenger cruise in the Mediterranean in the summer.  As the popularity grew, the need for larger ships was crucial to support that growth.  It was around this time that mainstream cruise lines started taking a hard look at specialty charters with Bare Necessities.  Carnival Cruise Lines gave them their first chance at a larger ship when they sailed on the 1500-passenger Jubilee in 2001.
With the encouragement from the cruise line, they next chartered an 1800-passenger ship a few years later and 2100-passenger ship the following year.   By 2006 they were beginning to charter and sell out two large cruise ships a year while continuing the smaller, sailing vessels in Europe during the summer. Cruise lines that previously would not return their calls were beginning to call to contract charters with them.
Today Bare Necessities is doing business with Carnival, Holland America, Royal Caribbean, Celebrity Cruises and Star Clipper Cruises. To date, they have arranged more than 65 full-ship charters, ranging from 148 to 3,000 passengers on their nude cruises over 20 years, booking over 30,000 nude cruisers in that time. Bare Necessities Tour & Travel is the largest agency of its kind providing travelers with fun-filled, clothes-free cruises and vacation packages.
"We have seen clothing-optional cruising rapidly grow into a highly recognizable niche travel segment," said Jeffrey Baldasarre, director of marketing and communication, American Association for Nude Recreation.  "We are ecstatic that this year's cruises are nearly sold out and that AANR members are enjoying the many benefits, including substantial savings, on their nude travel vacations.  We hope that more people will discover the freedom found in clothing-optional travel."
Contact:
Mary Jane Kolassa, AANR Public Relations Consultant
407/463-0040
Editor's Note:  Nancy Tiemann of Bare Necessities Tour and Travel can be reached at 1-800-743-0405.  https://cruisebare.com
# # #
About AANR:
For 90 years AANR has been the preeminent authority and voice in North America, staunchly protecting the freedoms and rights of those who participate in wholesome, family-style nude recreation. Socially, AANR encourages Nakation℠ vacations as healthy, eco-friendly, transformational travel experiences; while AANR's membership demonstrates conclusively that life is enhanced by the naturalness of social nudity. From exercise to relaxation, a person's physical, spiritual, and mental well-being is enriched through nude recreation and slumber. AANR supports over 180 chartered clubs, resorts, and campgrounds (and is growing), and serves more than 30,000 members and 52 million skinny dipping enthusiasts throughout the U.S., Canada, and internationally. For more information about AANR and for facts related to nude recreation, visit
www.aanr.com
or call 1-800-TRY-NUDE (879-6833). To receive information on upcoming news and events, sign up for our newsletter here.
Media Contact:
Mary Jane Kolassa
Public Relations Consultant
Phone: (407) 463-0040
Email:
MJKolassa@gmail.com